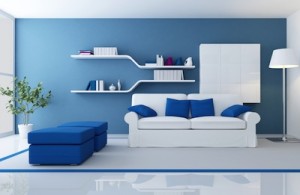 Clutter has been one of the biggest causes of stress in our lives. When we clutter our lives physically and mentally, it drains our energy. Benefits of decluttering include:
1. More time
One of the most important benefits of decluttering is gaining more time for ourselves. The time we would have spent organizing all our unnecessary stuff, and trying to find all important things will be free to be used for something else.
2. More money
Many of the items that are cluttering our homes, can be valuable to someone else and can be sold. You can save money as you will not be buying duplicates of things you could not previously find.
3. Visual impact
Clutter quote – "Have nothing in your homes that you do not know to be useful and believe to be beautiful". William Morris. When your home looks, clean, organised and uncluttered, the view is calming and pleasant.
4. More productivity
When we have de-cluttered homes, we can focus more on things needing to be done. We feel less overwhelmed. With less clutter, we can have a better focus on what we do.
5. More physical space
Quite often we don't have enough room. It just feels too crowded, cramped and claustrophobic in our homes.
6. More mental space
Clutter drains our mental energy. When we physically de-clutter, our minds become less clogged we have more time and mental energy to think, plan and organise our thoughts.
7. More control over your life
De-cluttering makes our tasks a lot more manageable and easier to deal with. The less stuff we have, the easier it is to feel a sense of control in your life.
8. More energy
Decluttering can ease feeling stagnant, sluggish and de-motivated. We will become more energised.
9. More social
Cluttered homes can become unmanageable and it is hard to invite company in a home that is full of stuff. Reduce your stuff and make more room and time for family and friends.
10. Better Health
Less stuff, less dust. Less depression, less stress, less anxiety. More sleep, sense of contentment, control and calm